New Classes!
I was experimenting this week with some pieces for a few classes I'll be offering in April (assuming they don't get cancelled – I'll keep you updated!) You can find the information for the classes here.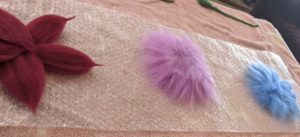 I love laying fiber out for wet felting projects – it always looks so cool!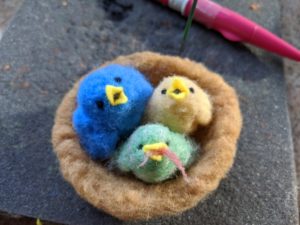 And these guys are soooo adorable! I think they'll be a hit!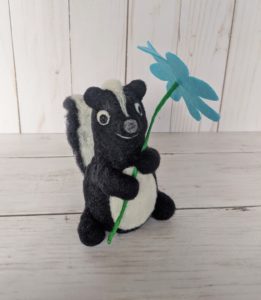 The flowers were sort of a challenge, but fun, and the sunk is just stinkin' cute! (see what I did there?)