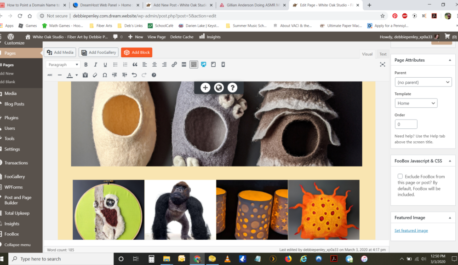 New Website is Here!
So I decided to go with new website hosting service, both for affordability and flexibility in design. So far I am loving it, and it even allows me to blog, which I haven't done in a LONG time! I'm really looking forward to this, and I hope to incorporate e-commerce into the mix, as well. But for now I like the set up just fine.
So far DreamHost has proven to be very easy to use and has allowed quite a bit more design than Shopify, which I had gotten in the hopes of integrating with other sites.
Debbie Penley
Fiber Artist