Upcoming Shows
Here's the list of where you can find me in person this year! Check back often as I'll be updating as soon as I get confirmation of new shows.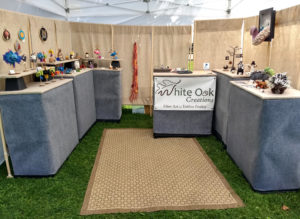 Upcoming Workshops
UPDATE! Due to Covid-19, all classes have been cancelled until further notice. I am considering offering classes online, so keep an eye out!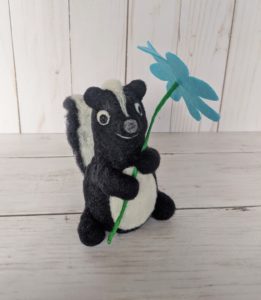 '
The following 3 classes will be held at the Tybout House in Warren.
117 Market St, Warren, PA 16365
You can register here. UPDATE!! Postponed until May, at least. Will update with new dates, soon.
Needle Felting Baby Birds in a Nest
Needle Felting Skunk Holding Flower
Wet Felting a Flower "Bouquet"
Fee: $45 each class (Kit Included)
Maximum Enrollment: 12
Skills Needed: No previous skills required Wet felting required rolling (like you would with a rolling pin), but this project shouldn't be too rigorous.
Description: Students will learn the basics of wet and needle felting and the origins of this wonderful art and gain some confidence to start a new hobby or just decorate their home or create a gift.
Materials Needed: All supplies are included. If you have your own foam and needles, I will deduct $5 off the price of the needle felting class.
The following class will be held at the Sparrow Gallery in Erie, PA.
1835 W 26th St, Erie, PA 16508
You can register here . UPDATE !!! Postponed! I will change the date when I find out the new one.
Needle Felting Baby Birds in a Nest
Fee: $40 each class (Kit Included